Executive Interviews
on Leadership
on Change Management
on Global Strategy
on Corporate Entrepreneurship
on Multicultural Teams
on Family Business
on Strategy Execution
on Collaboration
Executive Interviews: Interview with Roger L Martin on Corporate Social Responsibility
September 2007 - By Dr. Nagendra V Chowdary

---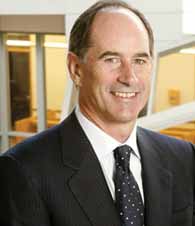 Roger L Martin
Dean,
The Joseph L Rotman School of Management,
Toronto.

Can you tell us about initiative for social innovation through business" at the Aspen Institute in Colorado?

I think it is an important contribution of the Aspen Institute and is consistent with the thoughts

immediately above. It is based on the premise that business at its best can be a very positive force for social innovation. And the more businesses innovate socially, the lower the requirement for government regulations to produce the desired results. So the ISIB attempts to convene thoughtful business leaders and academics to share ideas and talk about ways to produce social innovation through business.
What do you think should be the role of business schools in shaping more socially responsible managers? Has enough groundwork been done at business schools? What suggestions would you make to the business schools? Should it make mandatory for their rankings?

I think we should do research into and teach CSR. There is not enough groundwork yet. Much thinking, analysis and pedagogy development needs to happen. That is why we are particularly thankful the billionaire philanthropist Michael Lee-Chin has donated $10 mn to the Rotman School to establish the AIC Institute for Corporate Citizenship to research into and teach CSR. As academic director of the AIC Institute, my work in this area is leveraged and made possible by Michael's generosity and social responsibility.

My suggestion for business schools is to follow their students in the area of CSR. Students are leading with their desire. Schools that ignore or downplay CSR will lose the best students to schools that take CSR very seriously. And that will take care of the issue. Mandatory requirements for the rankings are not needed nor would they be productive. Customer and employee demand are the two most powerful forces for driving CSR, not fiat. In CSR at business schools, students are driving demand.
1. Corporate Social Responsibility Case Study
2. ICMR Case Collection
3. Case Study Volumes
---
The Interview was conducted by Dr. Nagendra V Chowdary, Consulting Editor, Effective Executive and Dean, IBSCDC, Hyderabad.
This Interview was originally published in Effective Executive, IUP, September 2007.
Copyright © September 2007, IBSCDC No part of this publication may be copied, reproduced or distributed, stored in a retrieval system, used in a spreadsheet, or transmitted in any form or medium electronic, mechanical, photocopying, recording, or otherwise without the permission of IBSCDC.
Related Links
Related Case Studies
Useful links