Browse Executive Interviews
Subject wise
Publishing Year
Publishing Year
Interview with Jim Collins on Level 5 Leadership
January 2008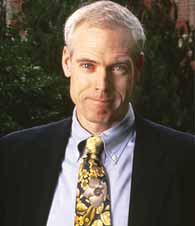 Jim Collins is a student and teacher of enduring great companies how they grow, how they attain superior performance, and how good companies can become great companies. Having invested over a decade of research into the topic, Jim has authored or coauthored four books, including the classic BUILT TO LAST, a fixture on the Business Week best seller list for more than six years, and has been translated into 29 languages. His work has been featured in Fortune, The Wall Street Journal, Business Week, Harvard Business Review, and Fast Company.
Jim's most recent book, GOOD TO GREAT: Why Some Companies Make the Leap … And Others Don't attained long-running positions on the New York Times, Wall Street Journal and Business Week best seller lists, has sold 3 million hardcover copies since publication and has been translated into 35 languages, including such languages as Latvian, Mongolian and Vietnamese.

Driven by a relentless curiosity, Jim began his research and teaching career on the faculty at Stanford Graduate School of Business, where he received the Distinguished Teaching Award in 1992. In 1995, he founded a management
laboratory in Boulder, Colorado, where he now conducts research and teaches executives from the corporate and social sectors. Jim holds degrees in Business Administration and Mathematical Sciences from Stanford University, and honorary doctoral degrees from the University of Colorado and the Peter F Drucker Graduate School of Management at Claremont Graduate University
He has worked with executives and CEOs at over a hundred corporations. He has also worked with social sector organizations, such as Johns Hopkins Medical School, the Girl Scouts of the USA, the Leadership Network of Churches, the American Association of K-12 School Superintendents, and the United States Marine Corps. In 2005, he published a monograph: Good to Great and the Social Sectors.
He can also be reached at jimcollins@jimcollins.com
Useful for Understanding of:
Building a great company
First who
BHAGs
Level 5 Leaders
Good to Great and the Social Sectors.
| | |
| --- | --- |
| Originally Published in | Effective Executive, IUP |
| Effective Executive Reference No. | 03M-2008-01-05-06 |
| IBSCDC Reference No. | INT0004 |
| Year and Month of Publication | January 2008 |
| Keywords | Jim Collins, Building a great company, "First who", BHAGs, Level 5 Leaders, 'Good to Great and the Social Sectors' |
1. Leadership and Entrepreneurship Case Studies
2. ICMR Case Collection
3. Case Study Volumes