Executive Interviews
on Leadership
on Change Management
on Global Strategy
on Corporate Entrepreneurship
on Multicultural Teams
on Family Business
on Strategy Execution
on Collaboration
Executive Interviews: Interview with Roger L Martin on Corporate Social Responsibility
September 2007 - By Dr. Nagendra V Chowdary

---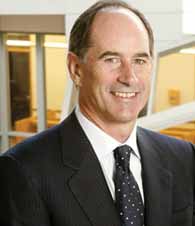 Roger L Martin
Dean,
The Joseph L Rotman School of Management,
Toronto.

What is the Virtue Matrix (HBR, March 2002) that you have propounded? How relevant it is today?

The Virtue Matrix is a tool I created to separate CSR-oriented activities into four quadrants to help corporations think about the distinctly different aspects of CSR.

The bottom two quadrants represent the Civil Foundation things that are already operative. The bottom right quadrant is the "Compliance" quadrant. In it are the laws and regulations to which a corporation must adhere to be an acceptable corporate citizen. The bottom left quadrant is the
"Choice" quadrant. In it are socially responsible activities in which other corporations in the environment are already engaging that a given corporation has a choice to match or eschew. In my view, a good corporate citizen attempts to engage in these activities at a high and thorough level compared to other like corporations in the environment. The two top quadrants comprise the "Frontier". In the Frontier are potential activities not currently engaged in by anybody but that would have the potential of making the world a better place. The upper left quadrant is the "Strategic Frontier". In the Strategic Frontier, a corporation can engage in an activity that makes the world a better place and at the same time, turns out to be economically viable or attractive for the corporation. The upper right quadrant is the "Structural Frontier" where the corporation may engage in a practice that makes the world a better place, but it is economically unattractive—that is, no one rewards the corporation for these practices, so they are uneconomic in the long run.

Corporations, therefore, can and should engage alone in ventures in the Strategic Frontier and if successful, those practices will be copied by others and eventually become part of an enriched Civil Foundation. In the Structural Frontier, corporations need to work in concert with other likecorporations and/or governments to bring about change because otherwise Structural Frontier activities will be uneconomical and won't be sustained.

I am pleased to see that the Virtue Matrix is as helpful to corporations today as it was five years ago when I developed it. Recently we have helped large corporations in Canada and, the US developed Virtue Matrix strategies to define their approaches to CSR.
1. Corporate Social Responsibility Case Study
2. ICMR Case Collection
3. Case Study Volumes
Related Links
Related Case Studies
Useful links