Executive Interviews
on Leadership
on Change Management
on Global Strategy
on Corporate Entrepreneurship
on Multicultural Teams
on Family Business
on Strategy Execution
on Collaboration
Ad
Executive Interviews: Interview with Carmine Gallo on Steve Jobs
April 2010 - By Dr. Nagendra V Chowdary

---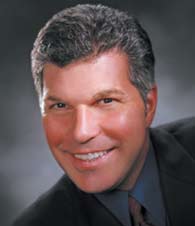 Carmine Gallo
Carmine Gallo,
communications coach for the world's most admired brands.

Many argue that Jobs is reclusive and secretive and end up describing his leadership as a secretive one and quote Phil Knight, Ratan Tata, etc., as examples of similar kind of leadership. Is there any such thing as a secret leadership? What would be the impact of such a leadership on the organization in the short and long run?
There's actually an entire body of work in the area of neuroscience which has found that keeping some things as "secrets" stimulates curiosity. So the fact that Apple waited six months before the introduction of the iPhone and its actual on-sale date did indeed do something to entice consumers. But it's a complicated field of study. I happen to believe in the model of open and transparent communications. I think these days employees – young people especially – want to feel as though they are involved in decision and the growth of the company. Apple is in a unique place. If Steve Jobs asks you to work for him, most people would jump at the opportunity. But if you're not Steve Jobs and you act like Steve Jobs, you're toast.

? In November 2009, Fortune named Steve Jobs as the CEO of the Decade. In the accompanying cover story (The Decade of Steve: How Apple's imperious, brilliant CEO transformed American business), Adam Lashinsky, Fortune's editor-atlarge observed, "Remaking any one business is a career-defining achievement; four (movies (Pixar), Music (iPod), Mobile (iPhone) and Computers) is unheard of." How could he redefine the competitive landscape of four different industries, singlehandedly? What do you think were the critical success factors in such a pronounced victory?
Steve Jobs has been driving by the following principles:
He does what he loves

He articulates a big, bold vision

He puts the customer experience first

He inspires evangelists

He tells a magnificent story.

He has confidence in himself and never gives up on his vision.

Few leaders live by these principles.
Do you think brand 'Steve Jobs' has come to overshadow brand 'Apple'?
Apple is one of those rare companies where the founder is more legendary than the brand. The other is Virgin's Richard Branson. But by most accounts, the Steve Jobs ethos is built into the company at this point and people like Tim Cook, Phil Schiller and Jonathan Ive reflect the best of Jobs.

One of the often quoted themes of Steve Jobs has been, 'what next'. Now the question on every one's mind is what's next for Apple, after Steve Jobs? What would be Apple Minus Steve Jobs?
Well, let's not get ahead of ourselves. Steve Jobs might be in charge for a long, long time. When you're driven by your passion, you don't "retire." As long as his ethos becomes part of the company legacy, it should be fine for decades. Henry Ford hasn't been at the company he founded for sixty five years. The last time I checked, it was among the most admired car companies in the world.

What according to you, would be the impending challenges for Steve Jobs' successor? Can he manage the mandate?
The mandate is simple – make technology that's simple to use, convenient, affordable and enjoyable.

How should the business world remember Steve Jobs' legacy? What according to you is the most befitting way to celebrate Steve Jobs' indomitable spirit?
The best way I can phrase it: He saw craziness in their genius. Jobs didn't see customers as "consumers." He saw people who were going to change the world and he made tools for those people.
---
The interview was conducted by Dr. Nagendra V Chowdary, Consulting Editor, Effective Executive and Dean, IBSCDC, Hyderabad.
This interview was originally published in Effective Executive, IUP, April 2010.
Copyright © Apr 2010, IBSCDC No part of this publication may be copied, reproduced or distributed, stored in a retrieval system, used in a spreadsheet, or transmitted in any form or medium – electronic, mechanical, photocopying, recording, or otherwise – without the permission of IBSCDC.
Related Links
Related Case Studies
Related Articles
Useful links
Ad