Browse Executive Interviews
Subject wise
Publishing Year
Publishing Year
Interview with Allan R Cohen on Staying on Top, Always
October 2009 - By Dr. Nagendra V Chowdary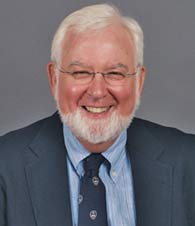 Dr. Allan R Cohenis the Edward A Madden Distinguished Professor of Global Leadership at Babson College, who recently completed two years as Interim Graduate Dean. He previously served seven years as Chief Academic Officer, leading major curriculum and organizational changes, before returning to the faculty to teach leadership, change and negotiations. He is a noted author, speaker and consultant.
Cohen is the co-author of the best seller, Managing for Excellence, (recently re-issued by Wiley as a Management Classic), and Power Up; Transforming Organizations through Shared Leadership, also with David Bradford, was published in 1998, and selected as one of the best leadership books of 1998 by the Management General website. Their classic, Influence Without Authority was revised and released in April 2005. Among his many publications is a co-authored textbook, Effective Behavior in Organizations (McGraw-Hill/Irwin, 7 editions, last 2000), which has been adopted by more than 300 colleges, and has had a major impact on the teaching of organizational behavior. He also co-authored the award-winning Alternative Work Schedules: Integrating Individual and Organizational Needs and edited The Portable MBA in Management (Wiley, 2nd ed. 2002).
His consulting clients for a variety of change projects have included IBM, General Electric (Work Out), Home Depot, Reebok, SmithKline Beecham, Digital Equipment Corporation, and many more. A member of the Social Venture Network, he is on the Sohodojo Advisory Board ("Home of the nanocorp and small business revolutionaries"); the advisory board of CellMark Global/Mili Multimedia Afghanistan; and has served on the Sulzer Infra Academy Advisory Board. A popular speaker, he has given speeches and seminars to such organizations as Royal Bank of Canada, Pfizer, IBM, American Productivity Management Association, AT&T and many more.
Formerly the J. R. Carter Professor of Management at the Whittemore School of Business and Economics, University of New Hampshire, Cohen was director of the Whittemore School's MBA program from 1974-1979, where he was voted outstanding faculty member. Cohen helped create the Indian Institute of Management in Ahmedabad. He has also been a visiting professor at the Institute of Social Studies in The Hague, a consultant in London and Austria, and a guest seminar leader at IMEDE (now IMD) in Lausanne, Switzerland. He was a visiting scholar at Harvard Business School and a guest lecturer at Stanford Business School. Recently he completed a two year term as chair of the Business Accreditation Committee of the AACSB.
Useful for Understanding of:
Difference between leaders and Managers and leadership and management
Is leadership science or an art?
Role of organization in nurturing leadership
Visionary leaders and visionary managers
| | |
| --- | --- |
| Originally Published in | Effective Executive, IUP |
| Effective Executive Reference No. | 03M-2009-10-04-06 |
| IBSCDC Reference No. | INT0112 |
| Year and Month of Publication | October 2009 |
| Keywords | Allan R Cohen, Difference between leaders and Managers and leadership and management, Is leadership science or an art?, Role of organization in nurturing leadership, Visionary leaders and visionary managers |
Related Links
Books by Al Ries
Useful links
Ad
Ad