Browse Executive Interviews
Subject wise
Publishing Year
Publishing Year
Interview with Kelin E Gersick on Family Business
May 2007 - By Dr. Nagendra V Chowdary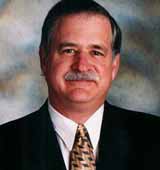 Kelin E Gersick is co-founder and a senior partner of Lansberg, Gersick & Associates (LGA), a research and consulting firm in New Haven, Connecticut, that serves family businesses, family offices and family foundations. He is a Management Fellow at the Yale School of Organization and Management, and Professor Emeritus of Organizational Psychology at the California School of Professional Psychology.
Kelin is the lead author of Generation to Generation: Life Cycles of the Family Business (1997, Harvard Business
School Press), The Succession Workbook: Continuity Planning in Family Foundations (2000, Council on Foundations), Generations of Giving: Leadership and Continuity in Family Foundations (2004, Lexington Books), and many articles, cases and commentaries.

Kelin's consulting work with family enterprise focuses on the impact of family relationships like marriage, parenting, siblings, cousins and multiple generations on governance and business operations.

Kelin holds a Ph.D. from Harvard University and a B.A. from Yale University; he has taught at Harvard and has spent ten years on the
faculty at Yale. He has presented on family business and famiy foundations throughout North America and in more than 20 countries in Central and South America, Europe, Asia, and Africa
Useful for Understanding of:
Definition of a Family Business
Women in Family Businesses
Change Management in Family Businesses
Managing Conflicts in Family Businesses
Competency and Skill Building in Family Businesses
Entrepreneurship in Family Businesses.
| | |
| --- | --- |
| Originally Published in | Effective Executive, IUP |
| Effective Executive Reference No. | 03M-2007-05-11-06 |
| IBSCDC Reference No. | INT0032 |
| Year and Month of Publication | May 2007 |
| Keywords | Kelin E Gersick, Definition of a Family Business, Women in Family Businesses, Change Management in Family Businesses, Managing Conflicts in Family Businesses, Competency and Skill Building in Family Businesses, Entrepreneurship in Family Businesses |
1. Sweden's Leading Family Owned Business Case Study
2. ICMR Case Collection
3. Case Study Volumes
Related Links
Books by Prof. Kelin E Gersick
Related Case Studies