Browse Executive Interviews
By Subject
Publishing Year
Publishing Year
Interview with Peter Cappelli on Midlife Crisis
February 2009 - By Dr. Nagendra V Chowdary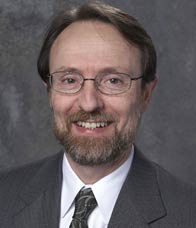 Peter Cappelli is the George W Taylor Professor of Management at The Wharton School and Director of Wharton's Center for Human Resources. He is also a Research Associate at the National Bureau of Economic Research in Cambridge, MA, served as Senior Advisor to the Kingdom of Bahrain for Employment Policy from 2005, and from 2007 is a Distinguished Scholar of the Ministry of Manpower for Singapore. He has degrees in industrial relations from Cornell University and in labor economics from Oxford where he was a Fulbright Scholar. He has been a Guest Scholar at the Brookings Institution, a
| | |
| --- | --- |
| German Marshall Fund Fellow, and a faculty member at MIT, the University of Illinois, and the University of California at Berkeley. He was a staff member on the US Secretary of Labor's Commission on Workforce Quality and Labor Market Efficiency from 1988-90, Co-Director of the US Department of Education's National Center on the Educational Quality of the Workforce, and a member of the Executive Committee of the US Department of Education's National Center on Post-Secondary Improvement at Stanford University. Professor Cappelli has served on three committees of the National Academy of Sciences and three panels of the National | |
Goals for Education. He was recently named by Vault.com as one the 25 most important people working in the area of human capital, one of the top 100 people in the field of recruiting and staffing by Recruit.com., and was elected a fellow of the National Academy of Human Resources. He serves on the advisory boards of several companies, and is the founding editor of the Academy of Management Perspectives. Professor Cappelli's more recent research examines changes in employment relations in the US and their implications. These publications include Change at Work (Oxford University Press 1997), a major study for the National Planning Association which found that employees paid a considerable price for the restructuring of US industry and The New Deal at Work: Managing the Market-Driven Workforce (Harvard Business School Press 1999), which examines the challenges associated with the decline in lifetime employment relationships. His recent work on managing retention, electronic recruiting, and changing career paths appears in the Harvard Business Review. Talent Management (Harvard Business School Press, 2008), considers the strategies that employers should consider in developing and managing talent and was named a "best business book" for 2008 by Booz-Allen.
Useful for Understanding of:
What should the companies do to manage their talents in the hard times?
What are the behavioral characteristics of a person going through midlife crisis?
Impact of US financial crisis on midlife careers.
| | |
| --- | --- |
| Originally Published in | Effective Executive, IUP |
| Effective Executive Reference No. | 03M-2009-02-10-06 |
| IBSCDC Reference No. | INT0088 |
| Year and Month of Publication | February 2009 |
| Keywords | Peter Cappelli, What should the companies do to manage their talents in the hard times?, What are the behavioral characteristics of a person going through midlife crisis?, Impact of US financial crisis on midlife careers |
1. The Birla Family Crisis Case Study
2. ICMR Case Collection
3. Case Study Volumes