Executive Interviews
on Leadership
on Change Management
on Global Strategy
on Corporate Entrepreneurship
on Multicultural Teams
on Family Business
on Strategy Execution
on Collaboration
Ad
Executive Interviews: Interview with Paul JH Schoemaker on Business Schools and Business Ethics
July 2010 - By Vandana Jaykumar

---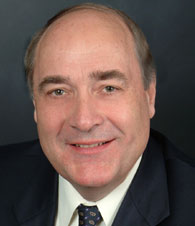 Paul JH Schoemaker
Research Director, Mack Center for Technological Innovation, The Wharton Business School, University of Pennsylvania

According to you, how costly is unethical behavior in business? Do business schools have a role to play in instilling proper moral codes and tools in students who are the managers of tomorrow?
As many would believe, the cost of unethical behavior, perceived or real, can be staggering to business. From such classic cases as Enron, Tyco, or Shell's fiasco with Greenpeace to the more recent scandals involving Merck, Adelphi, options back-dating, HealthSouth and the sub-prime mortgage industry, moral dilemmas have always impacted business. What has changed, however, is how society views these issues and how business leaders approach them. The traditional approach, of viewing ethics as a subsidiary function of the legal department, and using compliance officers to secure that rules are followed and forms completed, is clearly inadequate. Business schools still struggle with their collective failure to imbue MBA students with proper moral codes and tools. In the mean time a new ethos is emerging in which culture, systems and leadership are viewed as deeply interwoven strands needed for a higher level of integrity throughout the enterprise.

Senior leadership in organisations is always weary of ethical time bombs ticking somewhere in the organisation. What can leaders do to identify and diffuse these ethical time bombs?
From the deliberate frauds and rogue actions of traders gone wild to the pernicious erosion of values and ethical standards in an industry because "everyone does it," leaders need to enhance their tool kit in order to sniff out lingering problems and resolve them. Seldom do ethical time bombs tick without someone knowing about them. Usually, there are many warning signals but they may be fragmented, ambiguous or hidden from senior management. Thus, leaders must improve their vigilance and peripheral vision in detecting, like trained police dogs, where something is awry. Once your internal bomb squads have located the equivalent of IEDs (improvised explosive devices), the delicate task of containment, protection and defusing them starts. Sometimes the problems have spread and can no longer be eradicated. In others, the risk of contagion is high, perhaps resulting in a domino effect as befell Enron and then Arthur Andersen. And in many instances, there may be attempts at cover up and obfuscation, as well as finger pointing and denial, all of which may complicate the task of defusing the ticking bomb.

Leaders can only have limited insight into the far corners of their enterprises. They must therefore rely - by necessity - on the judgment and values of others connected with their organization. The roadmap to enterprise integrity leadership consists of three main stretches: (1) prevention, (2) detection, and (3) remedy. Each entails its distinct frameworks, methods and techniques. Together they can set in motion a learning loop through which leaders get better at navigating the increasingly complex terrain of diverse regulations, social norms, increased transparency, stakeholder expectations, global competition, and the necessary search for profit.

What are some of the important skills that managers need to develop to face challenging business situations?
To be able to manage the various business challenges, managers should accept paradox, surprise, and the associated ambiguities as part of doing business. Simple, absolute answers are few and far between in a clinical field such as business. If there were simple answers, the rewards of winning in the business world would not be great since many players would master the necessary strategies and tactics. The ability to live with these ambiguities, and periodically to reconceptualize them, may be the most important skill set managers must develop. It is the very complexity of the game, and its associated skewed payoff structure, that makes it worthwhile for organizations to learn how to play it well. As noted before, the new game extends well beyond the challenges we identified for the special domain of technological innovation. As businesses continue to experience a significant overall rise in uncertainty and complexity, we may need to develop a new approach. Articulating and mastering a new model will require a significant shift in management education. The reigning approach, which for historical reasons is rooted in economics and finance, appears to be deeply flawed in its core assumptions about human rationality and its attendant focus on equilibrium concepts and closed-form analytic solutions. Based on our study of emerging technologies and innovation, we believe that many domains of business will require new approaches that collectively amount to a new model for business practice.

The scientific research process continues to play a key role in finding suitable answers. Perhaps we need a stronger decoupling of research and teaching so that whatever blind alleys the science explores, the teaching can remain closely tied to the real world. Pursuing just a scientific path may trivialize the managerial challenges to canonical representations that abstract away the real world complexities that lie at their core. Clinical insight is needed to make sure that we don't throw out the baby with the bath water—as is often done, for example, in game theory or principal-agent models that reduce business dilemmas to complex, but ultimately incomplete, mathematical puzzles. Such economical models can serve a useful role in guiding our thinking, but the approach is inherently limited in practical settings. Business should be considered as a force for good rather than as a evil in the world. Corporate malfeasance, conflict of interest on Wall Street as well as in the real economy, American unilateralism, polarization of wealth, poor environmental stewardship of the earth, ideological schisms among world religions, and scary new bioscience technologies have fostered a climate of skepticism about science and capitalism. In part, these problems stem from old paradigm thinking, which favors short-term profit maximization and firm-centric solutions with limited regard to the broader social, cultural, or institutional implications. How well can the old paradigm handle the relentless march of technology, the rise of global poverty, and the ill effects of overpopulation, including habitat destruction and global warming? There is a need to strike a better balance between competition and collaboration—in industry and government—to solve these large, seemingly intractable problems. The moral legitimacy of business is increasingly under attack and so academic leaders as well as executives must build a stronger case that market-based enterprise— when conducted in open, stable democratic societies—is a force for good in the world at large. If business schools can help on this front, their viability will be assured.
---
The Interview was conducted by Vandana Jaykumar, Team Leader, IBSCDC, Hyderabad.
Note:-Some of these answers are drawn from Paul JH Schoemaker ,"Rethinking Businss Education :The Feature challenges of Business ", California Management Review, Spring 2008,PP.21-27
This Interview was originally published in Effective Executive, IUP, July 2010
Copyright © July 2010, IBSCDC No part of this publication may be copied, reproduced or distributed, stored in a retrieval system, used in a spreadsheet, or transmitted in any form or medium – electronic, mechanical, photocopying, recording, or otherwise – without the permission of IBSCDC.
Related Links
Related Case Studies
Related Articles
Useful links
Ad