Executive Interviews
on Leadership
on Change Management
on Global Strategy
on Corporate Entrepreneurship
on Multicultural Teams
on Family Business
on Strategy Execution
on Collaboration
Ad
Executive Interviews: Interview with Dr. Christoph Stückelberger on Business Schools and Business Ethics
Aug 2010 - By Dr. Nagendra V Chowdary

---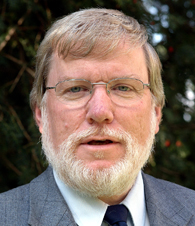 Dr. Christoph Stückelberger
Founder and Executive Director of Globethics.net and Professor of Ethics at University of Basel

First, a word about Globethics.net. What is its mandate and how has been the journey so far? How difficult was it for you to put up this extensive network of academicians, executives, politicians, religious leaders and students from 180 countries?
Globethics.net is a global online network with three objectives: increase access to ethics resources, facilitate networking on global and contextual values and enforce international research partnerships, all this especially with developing and emerging countries. There is great interest around the world in our network. Everyday new participants register (for free) on our network.

You have been an illustrious professor of ethics at the University of Basel, Switzerland. What has been your experience in teaching an 'esoteric' course like business ethics? How do you teach and evaluate the students on ethics? Any interesting practices that have been adopted over the years that have altered the way the course was offered and received?
I not only teach business ethics, but also environmental, political, media, bio and family ethics. These fields are interdependent. A holistic approach is needed in order to find appropriate solutions for the manifold challenges presented by these fields. Ethics in business is not esoteric. Today, everybody is calling for valueoriented management. I do not confine myself to teaching cases as is often done. I put an emphasis on the philosophical, theological and spiritual foundation of values. Ethics is more than a technique. It is an art of credible and responsible living and decision making.

How is the tone in the classroom these days versus, say, two years ago? Do you see big shifts in student attitudes and expectations towards what they should be getting out of their studies?
The interest in business ethics is increasing, more among female than male students. Yet, this is not enough. The critical point is that the job market is still not laying emphasis on these qualifications. Many students want to become value- oriented managers and they are keen to serve in big companies. But they would become disillusioned if ethical qualifications do not count. In China, a business school now prepares to give credit points, for instance, for philanthropic work or active participation of students in Globethics.net.

The writing on the wall seems pretty clear. "People don't simply lack trust in business schools; they actively distrust them", observed Joel M Podolny ("The Buck Stops (and starts) at Business School", HBR, June 2009). "Managers have lost legitimacy over the past decade in the face of a widespread institutional breakdown of trust and self-policing in business", argued Rakesh Khurana and Nitin Nohria ("It's Time to Make Management a True Profession", HBR, October, 2008). Why is it that the MBA course and the business schools have lost trust? How to supplant them with trust and faith?
There are two levels where there is a crisis: 1. The dominant economic model has failed. The market solves some problems in an efficient way but fails to solve others. Collective regulations are needed to solve these problems. 2. The deregulated market would need super-ethical managers. But we need an economic system which works not with ethical heroes, but with normal, morally weak persons as we all are. Why the current boom of interest in "spirituality in business"? Because the world over, religions show ways to become modest, honest, credible leaders acting for the common good. This builds trust. Speculative gamblers are not trustworthy, not worth of trust.

In recent times, MBAs have been accused of destroying value. Is this criticism justified or is it a misplaced one? Have business schools become mere 'trade' schools?
Many teachers, researchers and students in business schools do an excellent job. But critical thinking, deconstruction of false promises and insisting on "ethics pays" is now much more needed. Business schools have to replace the dream of young managers to become very wealthy in a few years with the vision of serving the society and the poor by hard work and commitment.

Business schools are expected to promote behavior that is consistent with society's values. However, what happens if a particular society's acceptance level of any wrong doing is quite high and in many cases the honest people are either punished or meted out with injustice? How should business schools resolve such dichotomies?
By putting in place high ethical standards in the educational institutions. In the future, the label "Corruption-free Business school" will be as important as the label "Excellence in Management".

Have rankings legitimized most business schools' myopic focus on the short term? Have they undermined the focus on professionalization? Should business schools be forced to abstain from advertising their rankings?
Ranking can stimulate improvements. But it all depends on the criteria of the ranking. These have to be revised. E.g., the number and reach of the articles of the faculty members in peer reviewed journals has to be questioned. Behind the rankings is often an unfair economic, US-dominated market of journals. Online journals for free and in languages other than English, as we promote in Globethics.net, are not rated or not sufficiently rated. Strong emerging countries like India are best placed to propose fairer and more holistic rating criteria. Mandatory courses in business ethics are a must and will become a key criterion for future ratings.
Related Links
Related Case Studies
Related Articles
Useful links
Ad