Browse Executive Interviews
Subject wise
Publishing Year
Publishing Year
Interview with Michael Hopkins on Corporate Social Responsibility
September 2007- By Dr. Nagendra V Chowdary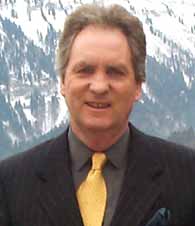 Michael Hopkins is CEO and Chairman of MHC International Ltd. (London & Geneva), a research and service company that specializes in social development issues for the public and private sector alike (see www.mhcinternational .com)The company works in two main areas: Labor markets and Corporate Social Responsibility (CSR). It has worked on development and labor related issues with inter alia, the World Bank, International Labor Organization (ILO), Inter-American Development Bank (IADB), Asian Development Bank (ADB), United Nations Development Programme (UNDP), United
Nations Research Institute for Social Development (UNRISD), EU, EUROSTAT, and the Governments of UK, Netherlands, South Africa and Egypt. On CSR, the company has advised ILO, World Bank, UNDP, UNRISD, Glaxo-Wellcome, BT, BAT, BP, Nestle, Manpower, MMO2, ICI and the Egyptian Government on CSR strategies. Emphasis is placed on measurement of CSR and its link to company performance.

Michael has also worked on human resources and labor market issues in over 100 countries around the world, inter alia, Colombia, Brazil, Egypt, Jordan, Qatar, Dubai, South Africa, Malaysia, China Philippines, Vietnam, Portugal and Azerbaijan.
He is part-time Professor of Corporate Responsibility and Business Performance (CRBP) at Middlesex University Business School and Visiting Professor at Brunel and Geneva Universities. Michael holds First and Masters degrees in Mathematics and Statistics and a Doctoral Degree in Labor Economics from the University of Geneva, Switzerland.
Senior Economist for 11 years with the ILO in Geneva, he helped to develop the ILO's research program on social development. He continues to serve as adviser to World Bank, UNDP, UNRISD and ILO on CSR. He has published widely on social development issues, based upon both theoretical and empirical research in all the main continents, and has published nine books and around 120 articles.
His most recent book is Corporate Social Responsibility and International Development: Is Business the Solution (Earthscan, London, 2006; Stylus, New York, 2007).His previous book on CSR was The Planetary Bargain: Corporate Responsibility Matters also published by Earthscan in the UK and Stylus Publishing, USA in 2003.
Michael has given keynote speeches regularly at large corporate and international gatherings, inter alia, Oxford University, (Feb., 2001), US Bureau of Labor, Washington DC, (April, 2002) Conference on Social Effects of Globalization, ILO, Geneva,(Feb., 2003) Second National Oil Conference, London, (Dec., 2003) First Middle East Conference on CSR, Dubai (April, 2004), Doha Development Forum, Qatar (April, 2005 and April 2006) University of Geneva (Nov 2006) London School of Economics (Feb 2007) Columbia University, (Feb 2007) Georgetown University (Feb 2007) George Washington University(Feb 2007).
He can also be reached at mjdhopkins@mhcinternational.com
Useful for Understanding of:
Corporate Social Responsibility (CSR)
CRITICS and CSR Measurement
Role of Leadership in CSR
MHC International Ltd's Role in CSR
Corporate Philanthropy.
| | |
| --- | --- |
| Originally Published in | Effective Executive, IUP |
| Effective Executive Reference No. | 03M-2007-09-13-06 |
| IBSCDC Reference No. | INT0037 |
| Year and Month of Publication | September 2007 |
| Keywords | Dr. Michael Hopkins, Corporate Social Responsibility (CSR), CRITICS and CSR Measurement, Role of Leadership in CSR, MHC International Ltd's Role in CSR, Corporate Philanthropy |
1. Corporate Social Responsibility Case Study
2. ICMR Case Collection
3. Case Study Volumes
Related Links
Books by Michael Hopkins
Michael Hopkins's weblinks
Related Case Studies