Browse Executive Interviews
By Subject
Publishing Year
Publishing Year
Interview with Derek W Bunn on Decision Making
May 2008 - By Dr. Nagendra V Chowdary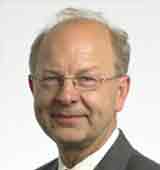 Derek W Bunn is a Professor at London Business School. Author of over 180 research papers and 10 books in the areas of forecasting, decision analysis and energy economics. He has been the editor of the Journal of Forecasting since 1984 and has served on the editorial boards of 12 other journals including Management Science. He has advised many Ph.D. students as well as numerous international companies and government agencies.
He can also be reached at dbunn@london.edu
Useful for Understanding of:
Insights of Decision making
Optimal decisions
Similarities and dissimilarities between individual, managerial, executive, societal and governmental decisions
Decision technology
Participatory decision-making and unilateral decision-making
Decision-making capabilities required for different industries.
| | |
| --- | --- |
| Originally Published in | Effective Executive, IUP |
| Effective Executive Reference No. | 03M-2008-05-10-06 |
| IBSCDC Reference No. | INT0061 |
| Year and Month of Publication | May 2008 |
| Keywords | Derek W Bunn, Insights of Decision making, Optimal decisions, Similarities and dissimilarities between individual, managerial, executive, societal and governmental decisions, Decision technology, Participatory decision-making and unilateral decision-making, Decision-making capabilities required for different industries |