Browse Executive Interviews
Subject wise
Publishing Year
Publishing Year
Interview with Richard B Chase on Building trust
February 2011. - By Dr. Nagendra V Chowdary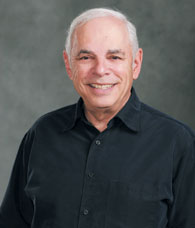 Richard B Chase is considered the founderof the field of Service Operations Management. He is co-author with R Jacobs and N Aquilano of Operations Management and Supply Chain Management (13th edition), which has been the most widely used textbook in the field since its first edition in 1973. Two of his Harvard Business Review articles, "Where Does the Customer Fit in a Service Operation?" and "The Service Factory" (with D Garvin) have been cited as classics.
In 2010 he was listed as one of the 100 most inspirational
| | |
| --- | --- |
| His academic He isgraduates in the 75 years of UCLA's Anderson School of Management. In 2009, he was honored as a major contributor to the field of service operations management in the January issue of the POMS Journal, and was also received a lifetime achievement award by the American Marketing Association's Service Interest Group. In 2006 he received a lifetime achievement award from the Production and Operations Management Society; and in 2004 he was recognized as Scholar of the Year by the POM Division of the Academy of Management. He was listed among the top 20 contributors in the history of operations management in a 2007 Inter- | |
national Journal of Operations and  Production  Management survey, and the Journal of Retailing identified him as one of the leading scholars in services marketing. Recent publications include "Designing the Soft Side of Customer Service" (with S Dasu), MIT Sloan Management Review, Fall 2010, "Revisiting 'Where does the Customer Fit in a Service Operation?' Background and Future Development of Contact Theory", in P Maglio et al., Handbook of Service Science, 2010, "Experience, Destination Services and Service Operations Strategy: Foundations an Exploratory Investigation (with A Roth and C Voss), Production & Operations Management Journal, 2008, "A History of Service Operations Management: What's the Big Idea?" (with U Apte), Journal of Operations Management, 2007.
Selected previous articles include "Want to Perfect Your Company's Service? Use Behavioral Science" (with S Dasu) Harvard Business Review, 2001;" Make Your Service Failsafe" (with D Stewart) Sloan Management Review, 1994; "Beefing Up Operations in Service Firms" (with R Hayes), Sloan Management Review, 1991; "The Customer Contact Model for Organizational Design (with D A Tansik), Management Science, 1983; "The Customer Contact Approach to Services: Theoretical Bases and Practical Extensions", Operations Research, 1981.
He is a Fellow of the Academy of Management and Decision Sciences Institute, and POMS. His money back service guarantee for his MBA course on Service Management received international attention in the business press. He has consulted or lectured to such companies as McKinsey Consulting, Disney Products Division, Dell Computers, Cisco Systems. He has also served on the faculties of the Harvard Business School, University of Arizona, UCLA, and IMD in Switzerland. His current work focuses on how management can use concepts from operations management and psychology to create exceptional service experiences.
Useful for Understanding of:
Why Companies should have to build trust among stakeholders?
The ways to build trust
Trust-related lessons from financial crisis 2008.
| | |
| --- | --- |
| Originally Published in | Effective Executive, IUP |
| Effective Executive Reference No. | 03M-2011-02-05-06 |
| IBSCDC Reference No. | INT0143 |
| Year and Month of Publication | February 2011 |
| Keywords | Richard B Chase, Building trust, online businesses, Ways to Build trust, Governance Practices, Customers |
1. ICMR Innovation Case Studies
2. I Wal-Mart's Bid for Trust-Mart: Consolidating Presence in China
3. Case Study Volumes
Related Links
Books by Curtis R Carlson
Related Case Studies