Browse Executive Interviews
By Subject
Publishing Year
Publishing Year
Interview with Miklos Sarvary on Virtual World
April 2010 - By Syed Abdul Samad and Fareeda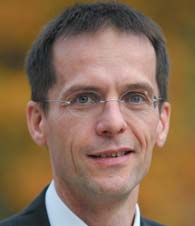 Miklos Sarvary is a Professor of Marketing and Dean of Executive Education at INSEAD, France. He has worked closely with the school's Executive Development for several years in his function as the Director of INSEAD's Learning Innovation Center, a research outlet with the mission to develop innovative teaching formats for executive programs. Before joining INSEAD, Sarvary was a faculty member at the Harvard Business School and the Graduate School of Business at Stanford University. He studied Physics in Hungary's Eotvos Lorand University, earned an MS in Statistics from Ecole Nationale Supérieure des Mines de Paris and a PhD in Management from INSEAD. Prior to becoming an academic, he worked for IBM, selling integrated IT solutions to large financial institutions.
Sarvary's most recent research focuses on social networks and new media (metaverses) and how these technologies transform marketing. His recent papers study media competition, online advertising, the structure of the Internet and techniques related to 'community management'. Previously, he did work on dynamic R&D strategies, information marketing, the worldwide pricing of cellular telephone services and the global diffusion of telecommunications products. He is an Associate Editor of Marketing Science and Quantitative Marketing and Economics, and member of the Editorial Boards of International Journal of Research in Marketing and Journal of Interactive Marketing. He has taught executive courses and consulted in various parts of the world for large corporations, including Degussa, Danisco, IBM, INTEL, Nokia, Alcatel, Samsung, Pearson, McKinsey & Co., Dun & Bradstreet and PwC.
Useful for Understanding of:
To understand the business and revenue models of virtual world 'Second Life'
To understand the working of INSEAD's virtual campus and discuss its business and revenue models
To debate on the rising popularity of the virtual worlds and their impact on the society.
| | |
| --- | --- |
| Originally Published in | Effective Executive, IUP |
| Global CEO Reference No. | 03M-2010-04-03-06 |
| IBSCDC Reference No. | INT0125 |
| Year and Month of Publication | April 2010 |
| Keywords | Miklos Sarvary, Blue Ocean Strategy, Business Models, Operating Model. Virtual Classrooms, Virtual World, Avatar, 3D Virtual Environment, Role Playing Games, Secondlife.com, Virtual Goods, Virtual Economy, Linden Dollars, INSEAD Second Life Campus, Busienss Model of Secon |
Related Links
Miklos Sarvary's weblinks
Related Case Studies
Ad