Browse Executive Interviews
By Subject
Publishing Year
Publishing Year
Interview with Michael Brimm on Managing Complexity
August 2008 - By Dr. Nagendra V Chowdary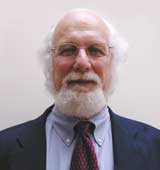 Michael Brimm is Emeritus Professor of Organization and Management at INSEAD. He has long been active as a researcher and consultant in designing strategies for improving individual and organizational performance. His current research extends from studies of organizational change to a project that focuses upon leadership and innovation in achieving organizational excellence in outstanding French restaurants.
Brimm has been a leader in the design of innovative processes to link organizational change with executive
| | |
| --- | --- |
| development activities. With companies as well as in consortium programs at INSEAD and the University of Michigan, he has been active in the development of action learning and other new pedagogical methods. He has also received a number of awards for teaching excellence. Born in the US and holding a doctorate from Harvard University, Professor Brimm has lived in France for the past twenty five years with the exception of a three year period as one of the founding faculty members of the Jerusalem Institute of Management. He has also taught at the University of Bordeaux, and prior to leaving the US, at Northeastern University and Harvard Business School. | |
Prior to entering an academic career, he worked as a Divisional General Manager in Cerro Corporation. Brimm consults with a variety of business and governmental organizations on issues of large scale transformation and serves as a 'coach' to a number of senior business leaders.
Useful for Understanding of:
Sources of complexities in global corporation
Two prominent sources of complexities internal source and external source
Role of business school in preparing better managers for managing complexities.
| | |
| --- | --- |
| Originally Published in | Effective Executive, IUP |
| Effective Executive Reference No. | 03M-2008-08-08-06 |
| IBSCDC Reference No. | INT0071 |
| Year and Month of Publication | August 2008 |
| Keywords | Prof. Michael Brimm, Sources of complexities in global corporation, Two prominent sources of complexities internal source and external source, Role of business school in preparing better managers for managing complexities |
1. Managing the Global Supply Chain Case Study
2. ICMR Case Collection
3. Case Study Volumes