Browse Executive Interviews
By Subject
Publishing Year
Publishing Year
Interview with Marshall Van Alstyne on Emerging Markets
February 2008 - By Dr. Nagendra V Chowdary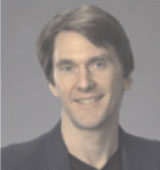 Marshall Van Alstyne is an Associate Professor at Boston University and research scholar at MIT. He holds BA, MS and Ph.D. degrees from Yale and MIT, and his research focus is the economics of information. His research topics include the economics of networks, valuing intellectual property, and equity, growth and productivity effects of information sharing. He was a co-developer of the concept of "two-sided networks" and was among the first to measure the productivity of information flows at the individual person level. His work has received an NSF Career Award, multiple best paper awards,
and appeared in Science, Management Science, Harvard Business Review and The Wall Street Journal.

He can also be reached at mva@bu.edu.

Useful for Understanding of:

The characteristics of two sided markets/two sided network
Business platforms and network effects
The competitive threats that platform providers face from large companies operating in adjacent markets
The challenges for platform providers in emerging markets
Would first move advantage give foreign companies a wider wedge in emerging markets.
| | |
| --- | --- |
| Originally Published in | Effective Executive, IUP |
| Effective Executive Reference No. | 03M-2008-02-10-06 |
| IBSCDC Reference No. | INT0064 |
| Year and Month of Publication | February 2008 |
| Keywords | Marshall Van Alstyne, The characteristics of two sided markets/two sided network, Business platforms and network effects, The competitive threats that platform providers face from large companies operating in adjacent markets, The challenges for platform providers in emerging markets, Would first move advantage give foreign companies a wider wedge in emerging markets |
1. Emerging Markets Case Study
2. ICMR Case Collection
3. Case Study Volumes
Related Links
Related Case Studies