Browse Executive Interviews
By Subject
Publishing Year
Publishing Year
Interview with Arthur Yeung on Managing Complexity
August 2008 - By Dr. Nagendra V Chowdary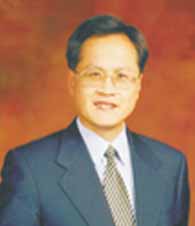 Arthur Yeung is Philips Chair Professor of Human Resource Management , Director of Centre of Organization and People Excellence, and Associate Dean at China Europe International Business School (CEIBS), Shanghai, People's Republic of China. He served as Chief Learning Officer and subsequently Chief HR Officer of Acer Group – one of the top 5 PC companies in the world. Reporting directly to the Chairman & CEO, he worked closely with the top management team to radically transform Acer to meet the challenges and opportunities of new business realities. As one of the 5-member Transition Management Team, he
| | |
| --- | --- |
| actively contributed to the launch of several major change initiatives, including downsizing, spinning of the manufacturing arm into a separate public listed company, merging and integration of five companies into New Acer, and transformation of New Acer into a performance-driven, customercentric company. At CEIBS, he is founder and director of CEO Learning Consortium where CEOs from 30+ leading firms in China join together to study, discuss and share the best practices on issues | |
critical to business growth and success in China. He also directs Center of Organizational and People Excellence (COPE) to research and benchmark best practices related to talent management and organizational effectiveness.Yeung's research interests focus on building organizational capability for strategic implementation, creating unique value propositions for talent management, growing talent for business growth, and leading large-scale organizational transformation. He has received research awards from two leading human resource associations in the US-Yoder-Heneman Personnel Research Award presented by the Society of Human Resource Management (1989) and Best Research Paper of the Year by the Human Resource Planning Society (1995). In 2002, he also received the Gold Book Award jointly presented by Ministry of Economic Affairs and Chinese Management Association in Taiwan. Yeung also serves as Global Editor (Asia-Pacific) for Talent and Strategy Journal, is ex-associate editor of Human Resource Management Journal and member of Editorial Advisory Board of Harvard Business Review (China).
In addition to research and teaching, Dr. Yeung has also been involved in training and consulting projects for numerous major corporations in Asia and North America. He also serves as independent board member for three publicly listed companies in Hong Kong, Singapore, and Shanghai and advises CEOs of four leading Chinese firms. In addition to teaching at CEIBS, he teaches regularly in executive programs in association with Harvard, INSEAD, and Michigan.
Due to his contribution to the field of executive education, Yeung was recognized in 1999 by Business Horizon magazine in the US as one of the next-generation "Executive Development Guru." In 2002, he was elected as "HR Executive of the Year" by SmartFortune magazine in China in recognition of his influential contribution in strategic human resource management in Greater China region. He also chairs the Regional Judge Committee for selecting "Best Employers in Asia" sponsored by Hewitt.
Useful for Understanding of:
Globalization and perplexities of complexity
How internal and external sources affect the global corporations
Critical success factors for managing complexities
Role of culture in managing complexities in the global corporations
Importance of networks and hierarchies in managing complexities in global corporations.
| | |
| --- | --- |
| Originally Published in | Effective Executive, IUP |
| Effective Executive Reference No. | 03M-2008-08-05-06 |
| IBSCDC Reference No. | INT0073 |
| Year and Month of Publication | August 2008 |
| Keywords | Prof. Arthur Yeung, Globalization and perplexities of complexity, How internal and external sources affect the global corporations, Critical success factors for managing complexities, Role of culture in managing complexities in the global corporations, Importance of networks and hierarchies in managing complexities in global corporations |
1. Managing the Global Supply Chain Case Study
2. ICMR Case Collection
3. Case Study Volumes